Why use a recruitment firm?
Also known as employment/staffing agencies and head-hunters, search firms are in part HR, recruiting, marketing, and talent agent.  A search consultant becomes an ambassador for the client employer, marketing its unique features, culture, position requirements, and future opportunities.  In consultation with the client, search firms use an exhaustive and detailed process to find candidates with the right technical and non-technical fit factors.  Their tools include strategic advertising, a large private curated database of candidates, a large referral network, and cold-calling. Often they can respond with good-fit candidates quickly.  Search firms efficiently screen, handle candidate concerns and questions, and can help negotiate hiring terms.
Search consultants build candidate relationships for the long-term, offering expertise regarding work life and career.  They are resume and job search experts.  They can offer market trends, know companies that are hiring, and companies' strengths, weaknesses and compensation.  They can advise on the entire application-to-hire process including interviews and offers.
Why use a workforce management system?
The past decade has seen exponential growth in companies using an external firm to manage their contingent workforce. The reasons for this growth are numerous, including; reducing administrative costs and manpower, enforcing compliance, adhering to CRA regulations, managing your workforce on one platform, automated reporting and analytics, and helping with workforce retention.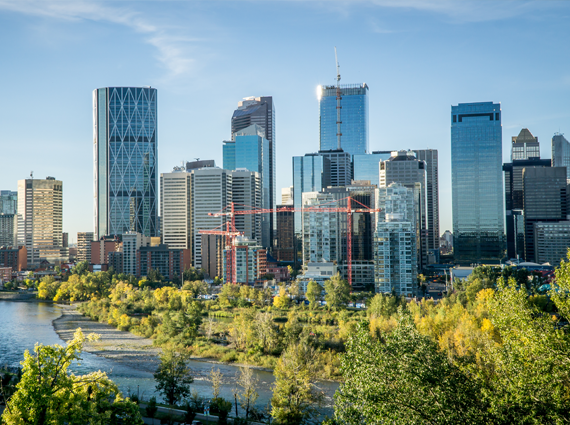 Who we are
Roneta is a premier executive search and staffing firm, founded in 2005, with experience across all disciplines and industries, with particular expertise in Finance and other corporate functions. Roneta has partnered with some of Calgary's top employers, and has over 40 years of combined recruitment experience, providing full-time permanent, and interim contract/temporary personnel, from intermediate to executive levels. Roneta has been managing our clients' contract workers since our inception. We have recently partnered with a best of class provider and now offer full workforce management solutions.
Roneta has become a partner of choice to our clients in Calgary and has been a subject matter expert for the Calgary Herald, CBC, National Post and CTV.
C-LEVEL AND VICE PRESIDENT

HUMAN RESOURCES, SUPPLY CHAIN MANAGEMENT

DIRECTOR, CONTROLLER

SENIOR OPERATIONS/FINANCIAL ACCOUNTANT

TAX MANAGER/ANALYST

FINANCIAL ANALYST/ADVISOR

PRODUCTION REVENUE/JV ACCOUNTANTS