With our new Cloud Based Platform, we help your company attract retain and redeploy talent with process automation.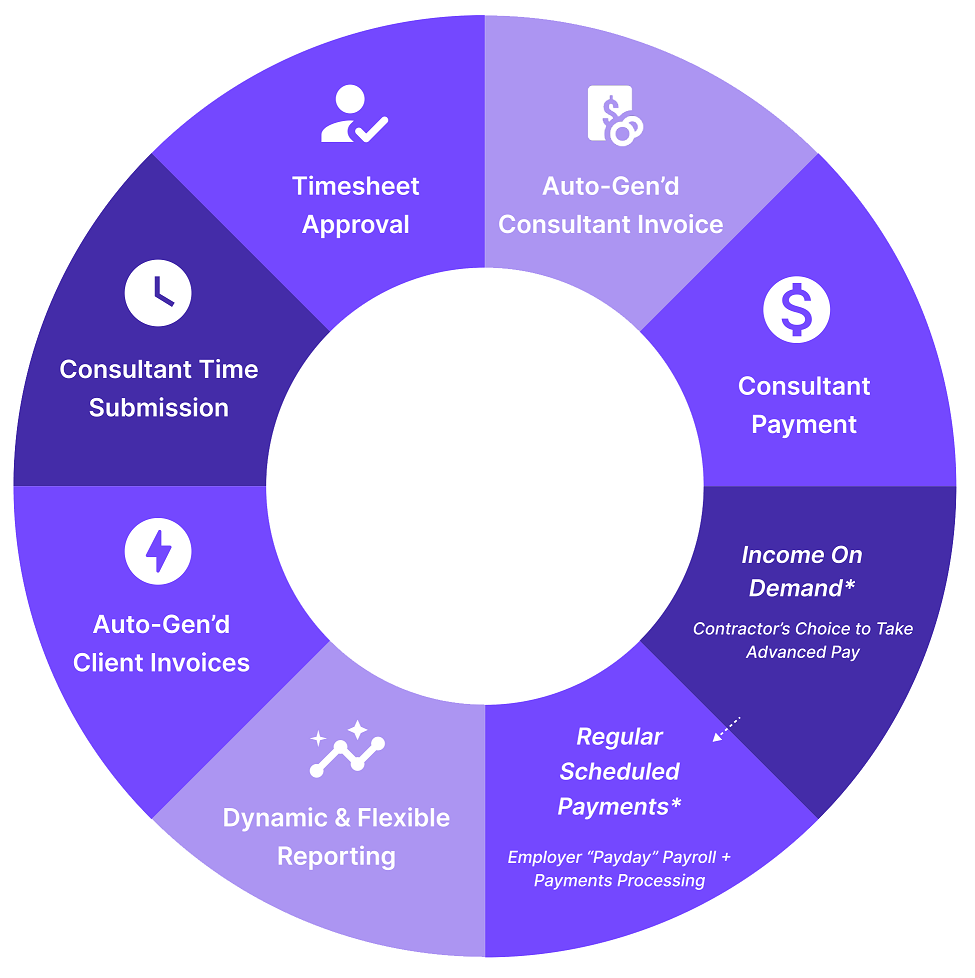 Platform Benefits
Seamless Payroll
Approved time and expenses are used to run payroll to decrease administrative hours and potential errors from re-entering payroll data.
Flexible Contractor Payments
Contractors can take control of their finances with 'income on demand' or wait for staffing agencies set payday, leading to retaining and attracting talent and no changes to your payroll schedule.
Compliance Reporting
Government compliance reporting, taxes, and remittances.
Automated Reporting and Analytics
Get insight into your Contractor workforce with automated reporting and comprehensive downloadable history for financial management.
Access to liquidity
Smooth out the gaps between your customer receivables and contractor payroll.
Platform Features
Automated Workflow
Everything is automated – from timesheet entry and approval to consultant invoices, payments, reporting and client billing. Reduce administrative hours, and invoicing errors and drive operational efficiency.
Easy Onboarding
Fast and seamless Contractor and Approver onboarding.
Simple Contract Management
Mitigate risk and manage contract end dates, tenure and insurance expiration all from your Paidiem dashboard.
All Contractor Statuses
Incorporated, Self-Employed Sole Proprietor, Agency T4/W2 Contractor.
Time and Expense Tracking
Streamlined workflow for entering and approving time and expenses, with automated calculations and notification reminders.
Powerful Consultant Invoicing and Client Billing
Eliminate reconciliation, reduce administrative hours and invoicing errors with auto-generated invoices and billings – all from approved timesheets and expenses.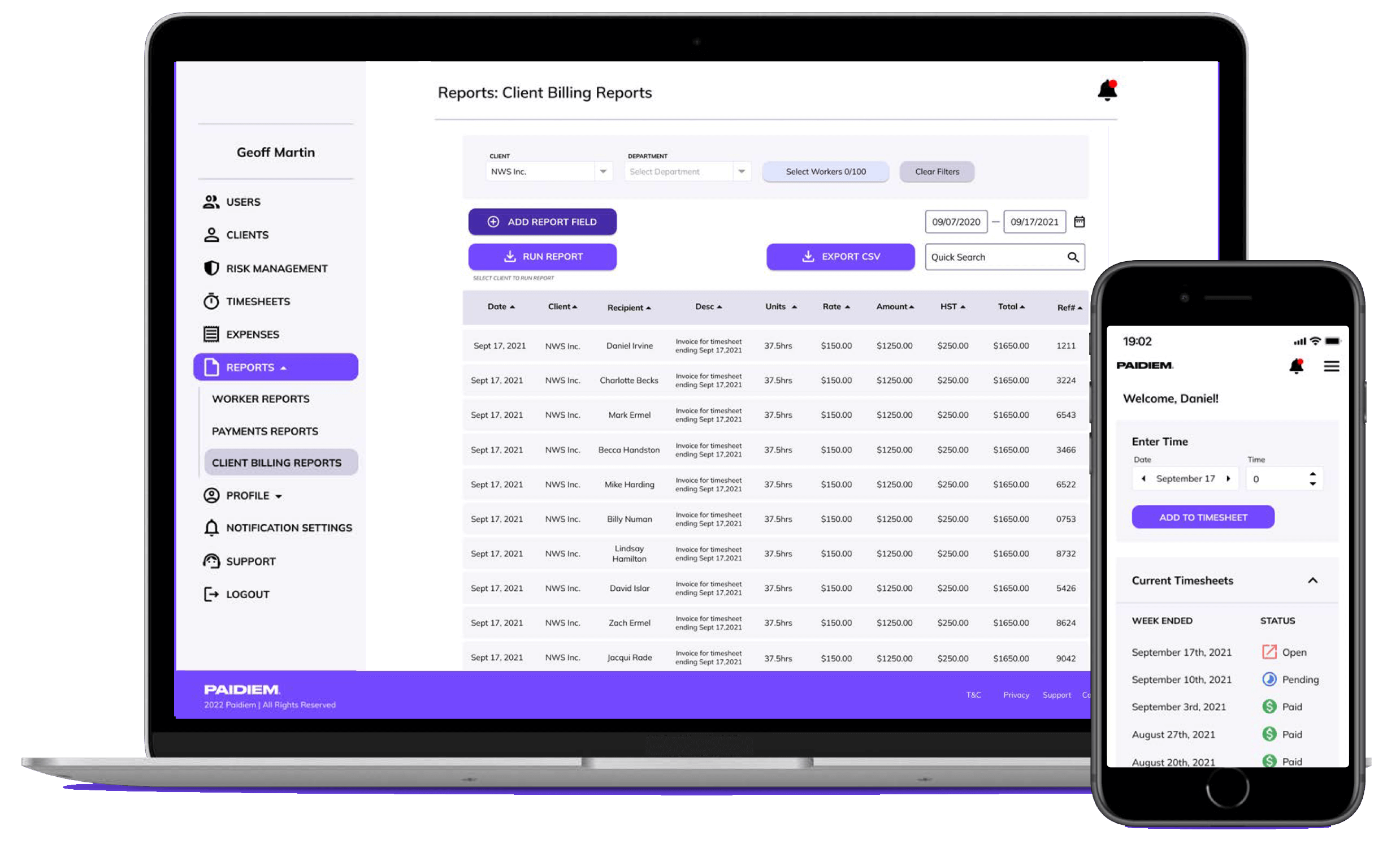 Why use a workforce management system?
The reasons for this growth are numerous, including; reducing administrative costs and manpower, enforcing compliance, adhering to CRA regulations, managing your workforce on one platform, automated reporting and analytics, and helping with workforce retention.